Launca – DL-150P intraoral scanner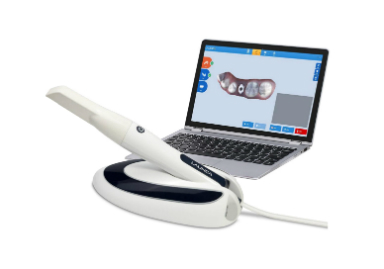 DL-150P is the newest generation intraoral scanner from Launca.
Industry leading accuracy is always what Launca intraoral scanners bring to the dentists, based on its state-of-the-art 3D points post-processing technology.
Launca intraoral scanner DL-150P provides a perfect combination of high accuracy and ease of use, support a complete solution for the most common types of restorations, implants and orthodontics in dentistry.
Launca DL-150P intraoral scanner offers premium features such as autoclavable tips, real-time HD video capture, and a built-in heater to prevent fogging, make the dentists gained improved impression quality for better-fitting restorations.
Less chair time and better security options give patients and the dental team more comfortable, less anxious experience. Superior accuracy, fast and smooth scan, and simple workflow make DL-150P intraoral scanner one of the best choices for dental practices.
Product Features:
Open STL data
1 minute full arch scan
130g, lightest handpiece
HD video capture
Free software update